Artec Cloud: Every 3D scan and project in your browser
Try now with access to 5 GB. That's enough space for an entire project, or hundreds of 3D models — for free.
Secure data
Never lose your data. Even if you lose your computer, all your work is safely stored away.
Project history
Worry-free editing and collaboration with a synced log of all your work.
Easy access
Access files anywhere with just an internet connection.
See all your work (ever) without needing to waste time with downloads.
Reach for any project easily for a demo, collaboration, or more work.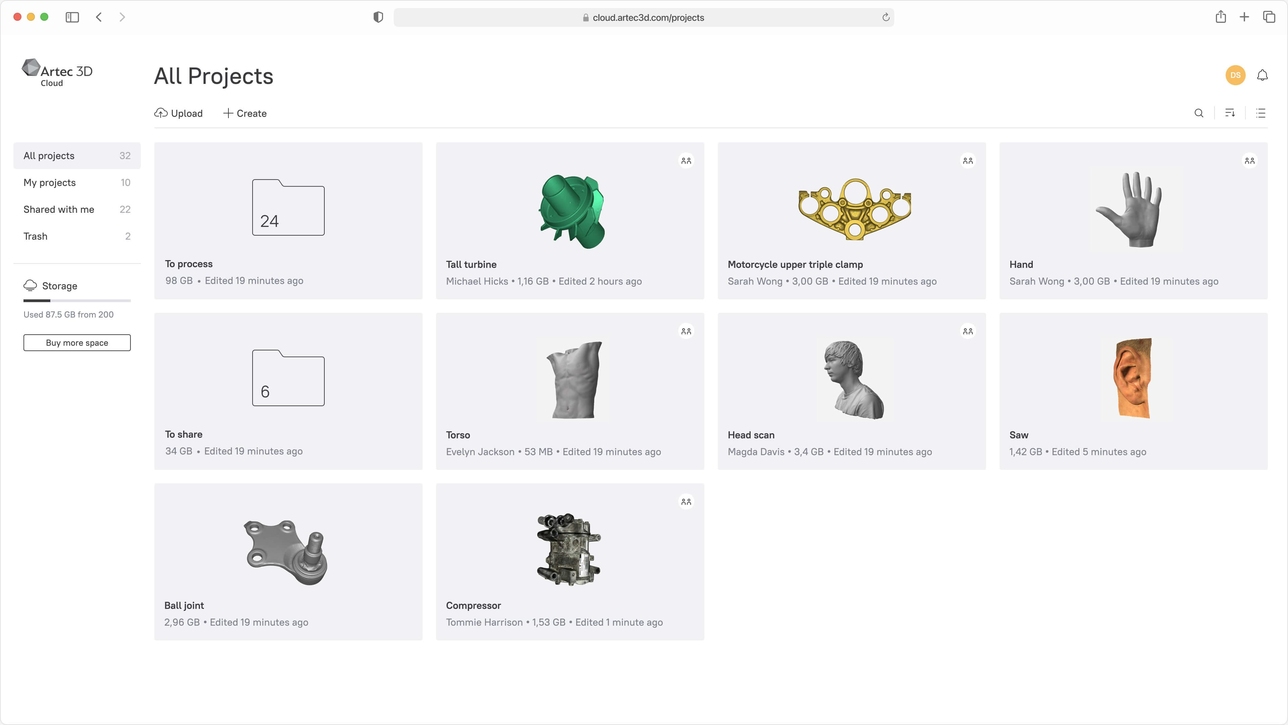 Send data directly to Artec Cloud from Artec Studio, or the other way around.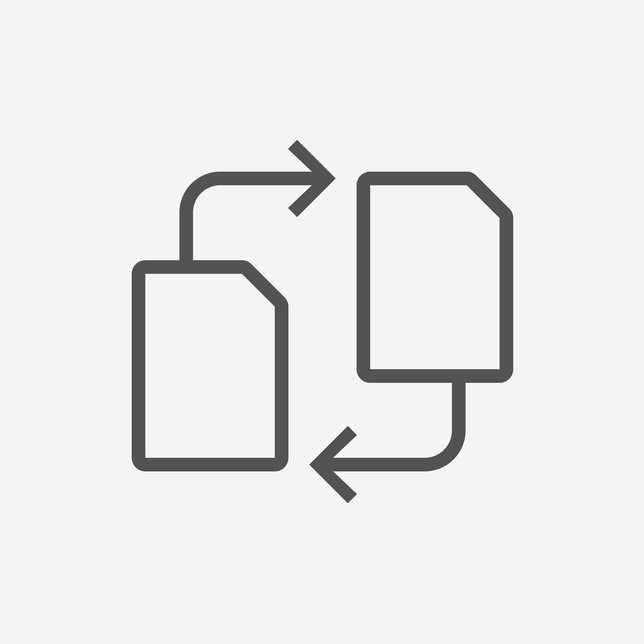 See it to believe it: share your best work with teammates and clients!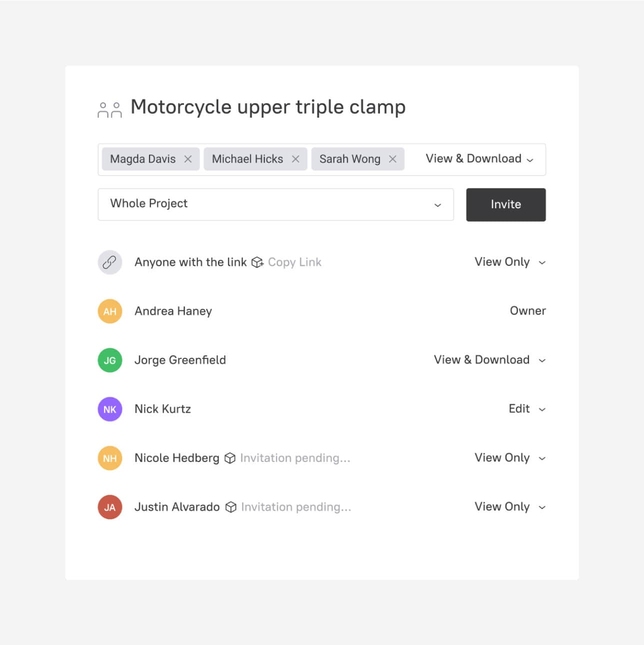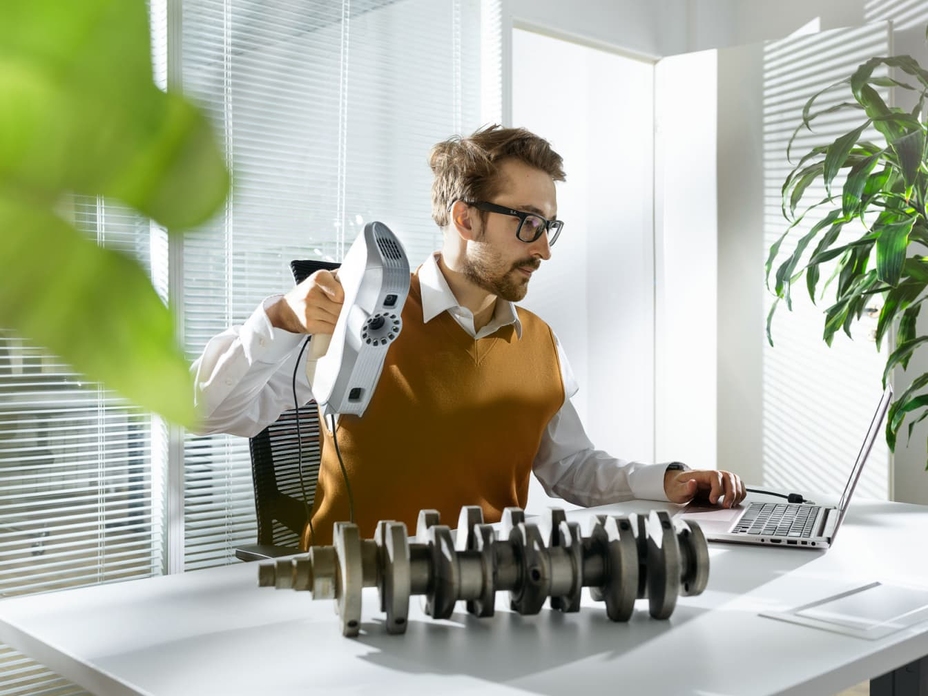 Have a question, or something particular in mind?
Choose the plan that works for you
To cater to the varying needs of yourself, your colleagues, and your customers, Artec Cloud comes in three different price plans, from 5GB to 1TB a year.
0
Annual, renewed automatically every year.
12 months from date of payment.
12 months from date of payment.
All plans include:
View scans and models
Add comments and attachments
Export scans, models, and Artec Studio projects in a wide range of formats
Create new projects
Organize projects within folders
Import projects from Artec Studio
Import projects directly from Artec Leo
Import scans and models
Duplicate projects
Share scans, models, and projects
Utilize key features and algorithms for processing your scan data
Edit scans and models manually
Edit scans and models on auto mode
Get multiple licenses
for your organization
Please contact us for more information
FAQ
How many accounts can I have?

You can have as many accounts as you'd like, but do note that plans are designed for a single user and are accessible from one browser at a time. Get in touch with our Sales team if you'd like to enquire about plans for your team!

Do you offer trials?

A 5GB account is free! Here, you can make use of all Artec Cloud features.

Can I switch between plans?

If you'd like to level up or to downgrade your plan, get in touch with the Artec Support Team at support@artec3d.com!

How frequently do I have to pay?

A 5GB account will be automatically renewed every year, while 200GB and 1TB plans are valid from date of payment.

What forms of payment are accepted?

Payments are accepted through credit card or bank transfer.

Can I use Artec Cloud without an Artec Studio subscription?

Yes! Artec Cloud can be used independently, or in combination with Artec Studio for further processing.

I only have a Mac. Will Artec Cloud work on macOS?

Yes! Artec Cloud is compatible with all browsers and operating systems.

What happens if I cancel my subscription halfway through?

Any desired changes to your plan will be done manually. Get in touch with the Artec Support Team!

Are there any team plans available?

Can I use Artec Cloud on my tablet or mobile phone?

Artec Cloud is currently designed for desktop use.

What file sizes can I work with?

We ensure stable work for individual projects of up to 200GB. This covers most projects scanned with Artec Eva, Space Spider or Leo. Your combined projects are safely stored on Artec Cloud so long as the total size does not exceed your limit.

Do you have more questions?

Get in touch with the Artec Support Team at support@artec3d.com so we can help! With Artec Cloud, you get 24-hour support for anything that you might need help with.